Clothing that helps you recover and not feel worse.
The Brobe provides post-operative garments that are functional, comfortable, and feminine. Hospitals send patients home in flimsy and useless robes that can make you feel worse at a time when you need the most support. The Brobe is a garment specially made to fill a much needed space in the post-op market that was deeply lacking. The Recovery Brobe and accessories are designed for recovery from any breast surgery including mastectomy, breast reconstructions, and breast augmentation, while also providing comfort to those healing from organ transplants, open heart surgery, tummy tucks, and postpartum recovery.
The Ask
Initially, the goal was to manage their Facebook campaign, but within the first two months we noticed major problems with the Google Ads and Google Shopping campaigns that their current managers couldn't control. Because we take a holistic approach to digital marketing and understand that each channel has an affect on the entire digital strategy, we stepped in to stabilize the environment, get their paid search campaign back on track as the main driver for the brand, so that all of their digital efforts were aligned and optimized.
The Solution
Email Flow Automation. During off months for sales, typically in the late summer, we created some baseline email automation flows within Mailchimp to help supplement the down periods, including a "Welcome Series", "Abandoned Cart", and "Product Review Request" email funnels.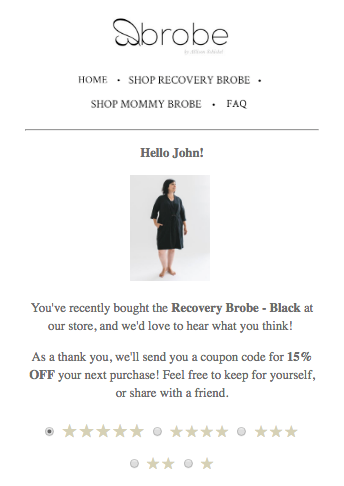 Facebook Advertising. We built out and managed baseline internal, external, and remarketing campaigns on the Facebook platform. By closely tracking the budget and audience saturation, we ultimately opted to reallocate much of the prospecting budget to Google Ads, due to its efficiency in gathering an audience. This alignment and redistribution led to a steady increase in profitability in the first few months following the changes.
Google AdWords. We overhauled the Google Ads campaign by fixing broken Shopping Feeds and initial campaigns that the previous agency had mismanaged. This, paired with efforts in branded search and non-branded exploratory campaigns, helped to gauge validity in moving into other post-surgical areas and expanding the audience even further.
The Results
+23%
Email Marketing Revenue Month over Month
+100%
Sales Growth After Month 2
5.7X
Average Facebook Return on Ad Spend
+100%
Paid Search Conversion Rate within One Month